Heli-Taxi Service | Chandigarh To Shimla | Now Six Days A Week
Heli-Taxi Service | Chandigarh To Shimla | Now Six Days A Week
Now visiting Shimla has become very easy. If someone tells you that you can reach Shimla in half an hour then for sure you will not believe that. As you know Shimla is almost 113 km away from Chandigarh and it will take a 4-hour journey by road. But hang one friend this is now possible with the Heli-Taxi Service. Those people who don't know what Heli-Taxi Service is, for those people I can explain in simple words it is a helicopter shuttle service in which a helicopter takes you from Chandigarh Airport to Jubbarhatti airport at Shimla and from Shimla to Chandigarh Airport back.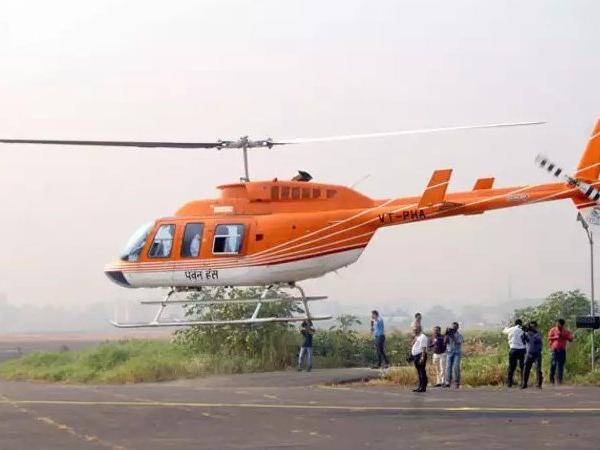 History Of Heli-Taxi Service In Shimla
Chandigarh to Shimla Heli-Taxi service was introduced from June 4, 2018, but at that time due to poor response, it stopped. But from March 1, 2019, the services of Heli-Taxi resumed. Pawan Hans deputed a 20-seater helicopter on the route. Himachal Pradesh chief minister Shri. Jai Ram Thakur flagged off the chopper under the central government's UDAN 2 regional connectivity scheme. From that day the popularity and the number of tourists in Shimla are increasing. And you can get an idea from that at starting it was three days (Monday, Wednesday & Friday) a week but now it is extended to 6 days a week.
Heli Taxi Flight Schedule:
Now Heli-Taxi service is available 6 days a week at your service. The flight time will be around 30 minutes. The chopper will take 20 passengers in one time. The helicopter will take off from Chandigarh at 10 am to reach Shimla at Jubbarhatti airport at 10:30 am and then from there it will take off at 10:55 am and will reach Chandigarh at 11:25 am.
How To Book Chandigarh Shimla Chandigarh Heli Taxi:
You can book a ticket very easily. All you need to visit https://booking.pawanhans.co.in/ or you can book tickets at the ticket window of the airport. The minimum fair per seat here is Rs 2,880 but it can change.
Points You Need To Follow:
Pawan Hans spokesperson clarifies that they have a baggage policy for the passengers. Every passenger can carry 10 kg baggage and make sure that you don't have more than that because it is not allowed here. In the cabin you can take normal size baggage like a purse, one laptop per passenger is allowed.
In Shimla, you can get the full fun of adventurous games like paragliding, skiing, trekking and camping. And it will make your trip more awesome.